Membership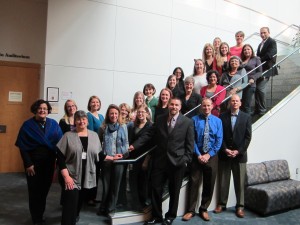 Benefits of Membership
Institutions that participate will have access to the LSSN listserv, LSSN meetings, networking opportunities, and access to aggregate database information. Institutions who participate in the database will have open access to their own data for internal purposes.
Responsibilities
Share existing protocols/educational materials and assist in the creation of new resources to facilitate  other institutions initiating universal Lynch syndrome screening protocols.
Who can apply?
LSSN is open to institutions or organizations who are interested in promoting the goal of routine screening for Lynch syndrome on newly diagnosed colon and/or endometrial cancers. See membership categories for details. There are NO membership fees at this time.